Appears in the following pages when searching.
The results may not display values.
■Description of each search result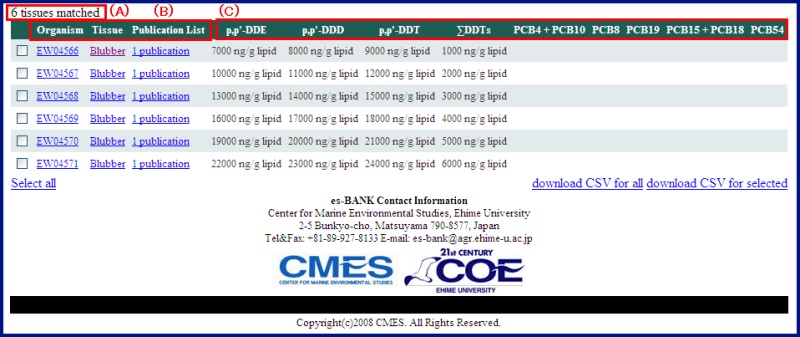 (A) Matches Found
Displays the total number of tissues that correspond to search.
(B) Each result
Displays information about the results.
When you click the link of details, the window displays corresponding information.
(C) Measurement values
Displays measurement values. Only selected measurement groups are displayed.